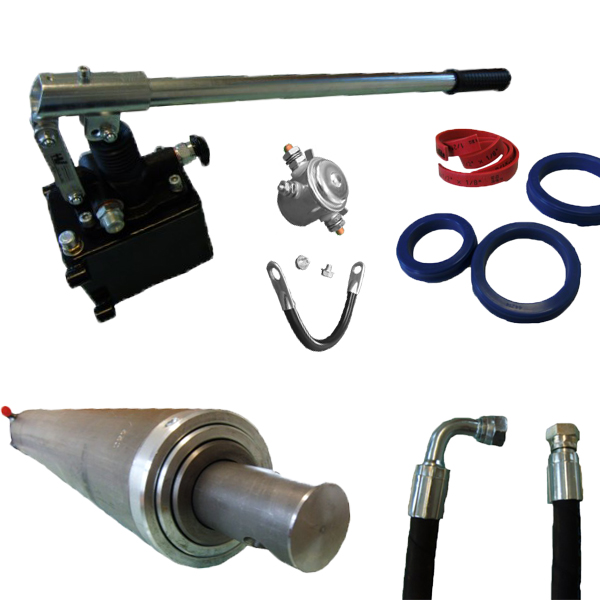 Trailer Hydraulics
We have a large range of premium trailer hydraulica to suit all your trailer needs.
Fitted to our Flatbed "Tiltbed" trailers we use a hydraulic hand pump complete with handle and a hydraulic scissor tipping ram to raise the trailer bed.
Our Tipping trailer hydraulic equipment varies dependent on the size, however it is very simple to find the any issues and repair it.
Hydraulic pot rams are used 2-stage or 3-stage. This is powered by a 12 volt hydraulic powerpack. We stock spare parts for all of the above for whenever you need them.
Showing 1–16 of 19 results