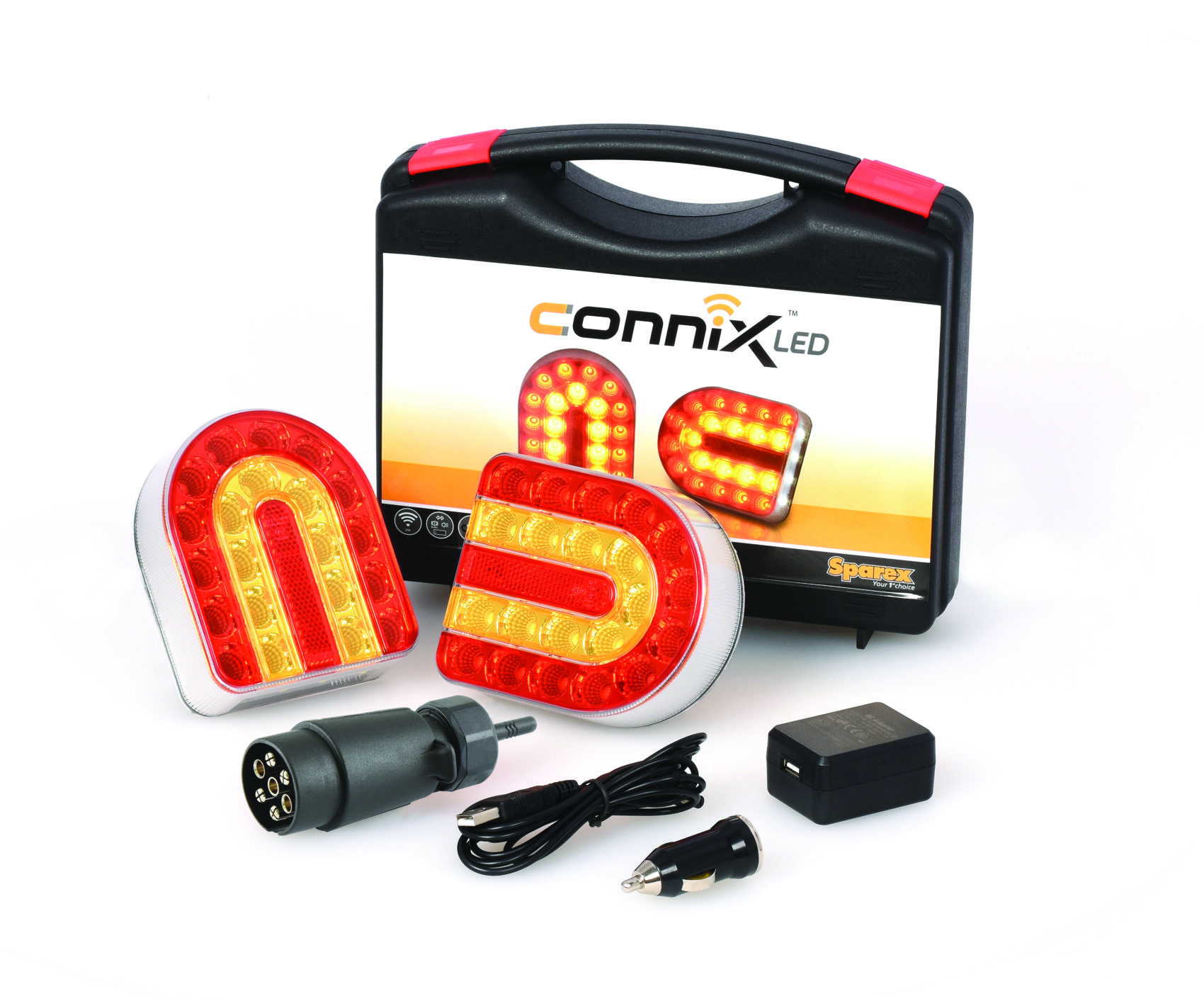 Connix wireless LED lights are the best wireless lights on the market, Connix offers better charge time, better light quality and much more!
Wireless LED lights suitable for all vehicle types fitted with a 7 pin socket. With magnetic fixing so there is no hard wiring involved.
Simple to swap from one application to another.
Judges' comments: The innovation is well thought out, has identified a need within the industry,
certainly fills a big safety requirement and has wider uses outside of agriculture.
What makes Connix Wireless LED Lights different?
It's wireless – no need to plug in, it connects to the driver controls without those annoying wires that are always in the way. "How does it power up?" We hear you ask – It's rechargeable! Charge for 4 hours for 10 hours of bright light.
Magnetic – Swap between vehicles and machinery in a matter of seconds, and the best bit is that you don't need any tools to attach it.
Multi-functional – You can use Connix wireless LED lights as rear lighting, indicators, brake lights or to illuminate your number plate.
Made for the farm – Long lasting and extremely durable, Connix was created with farmers in mind.
Specification
Recommended for agricultural equipment using EU plug wiring configurations and vehicles fitted with a 7 pin plug towing trailers.
Function: 4, Brake / Tail / Indicator / Number Plate
Volts: 12V
Set Contains: 1 x S.143235 x 1 LH Rear Light, 1 x S.143236 RH Rear Light & 1 x S.143237 Transmitter
Battery on standby: 20 Hours
Battery type: 3.7V, 2000mAh lithium battery
Bulb type: LED
Certification: EMC, CE, RoHS
Charging time: 4 Hours
Connectivity: Digital (2.4GHz Wireless)
Fitting: Magnetic Fixing
Function: 4, Brake / Tail / Indicator / Number Plate
Homologated: ECE Reg 10, E-Approved, CE RoHS
IP Rating: IP65
Maximum transmitting distance meters: 20m
We also have on offer the white front light add on for this set. These can be found in our trailer spares section.
As well as offering the add on set we also have a spare 7 pin plug available for if you damage or lose yours.
Sparex have also put together a great video tutorial on how to use these lights. See below. We have plenty of new trailer parts and farm equipment coming in 2020. Check out one of our latest blogs about our NEW STOCK!