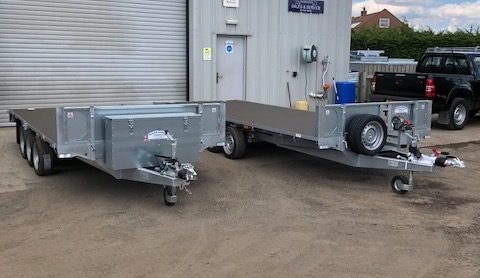 We currently have tri axle flatbed trailers in stock here in York. The trailers available are both 14ft and 18ft variations. Various optional extras come fitted and can also be added at cost.
The 18ft flatbeds in stock come with heavy duty hand winch, spare 13″ wheel and ramps included.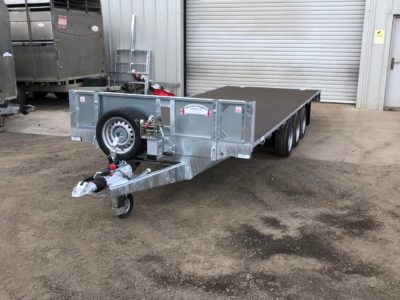 The 14ft flatbeds in stock comes with LED lights, a-frame storage box and ramps included.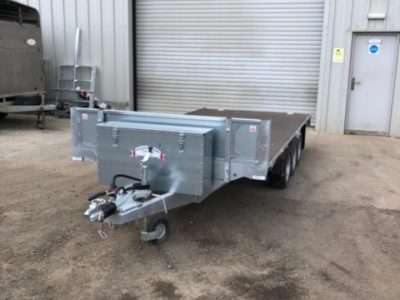 Enquire today for pricing and availability.