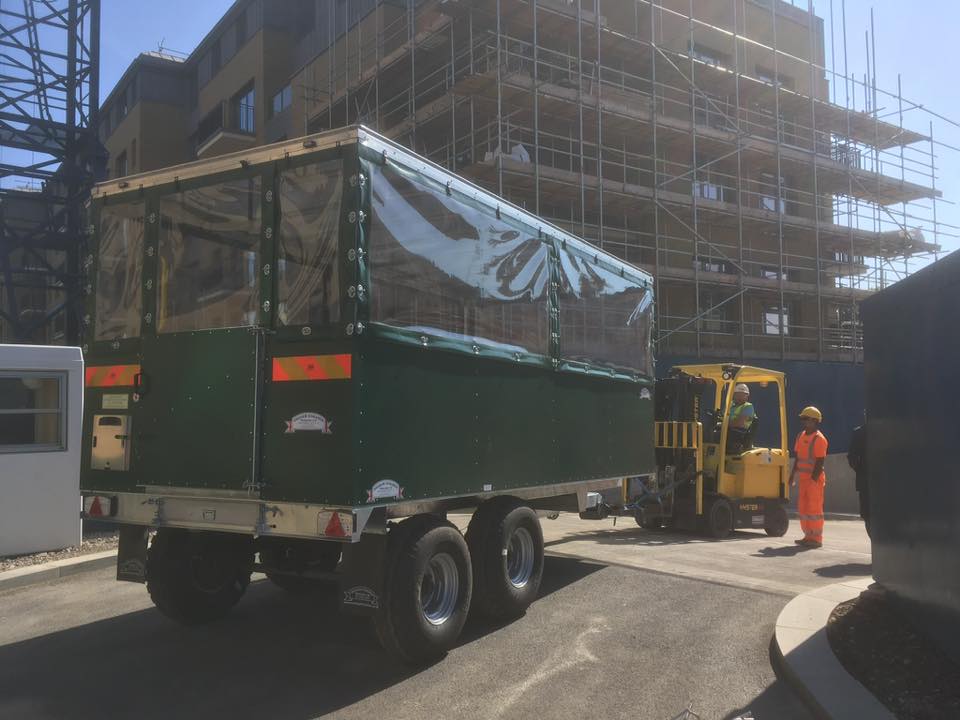 Over the last year UK residents have experienced some extremely bad flooding. Earlier this year Access trailers produced a specialist trailer on a large tandem axle chassis. This trailer had a raised floor and larger than usual wheels, this managed to give the trailer a maximum wading depth of around 1 metre.
The trailer came fitted with a fixed draw bar, ring hitch, hydraulic brakes, leaf spring suspension and an emergency passenger handbrake. Also fitted with inward facing side mounted bench seats allowing for a large central floor area.
This trailer was produced for a special emergency rescue unit based at a new build residential area adjacent to the river Thames in West London. See below image of trailer on site.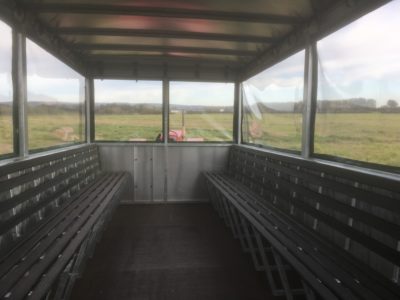 Current Build
In current builds standard features for this trailer include a full set of waterproof vinyl curtains secured with twist lock fasteners, internal LED light, rear warning lights and rear fold down steps that slide under the floor when not in use.
These Access trailers come in lengths of 16ft to 23ft and can carry up to 34 passengers.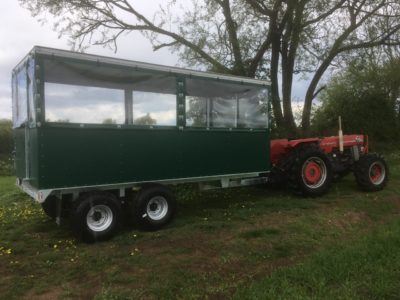 Access trailers headed by Ian Longden offers many different variations of trailers. These range from small twin person ATV buggies to large 32 person tractor drawn chassis. They are used for many different applications such as shoot transport, classrooms for outdoor learning, tour trailers for zoos or national parks and much more.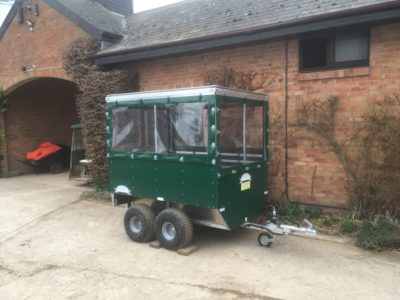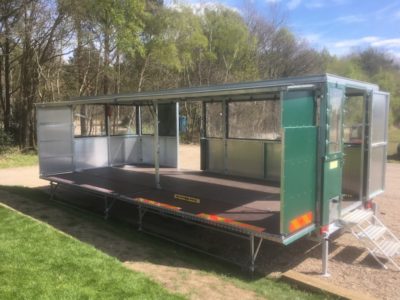 Access Trailers – Ian Longden
Website: www.accesstrailers.co.uk
Email: sales@accesstrailers.co.uk